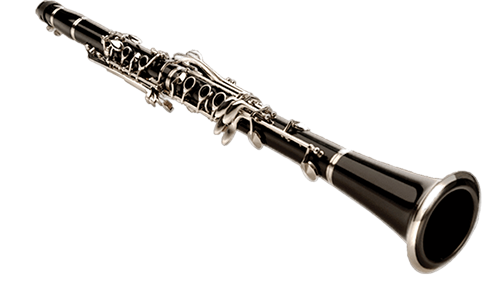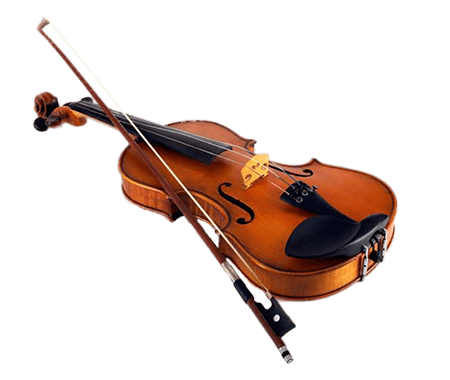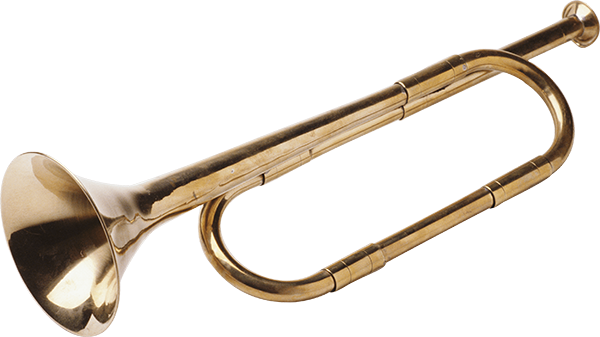 Soloists/Concerts
Download a 2022-2023 PDF Poster: POSTER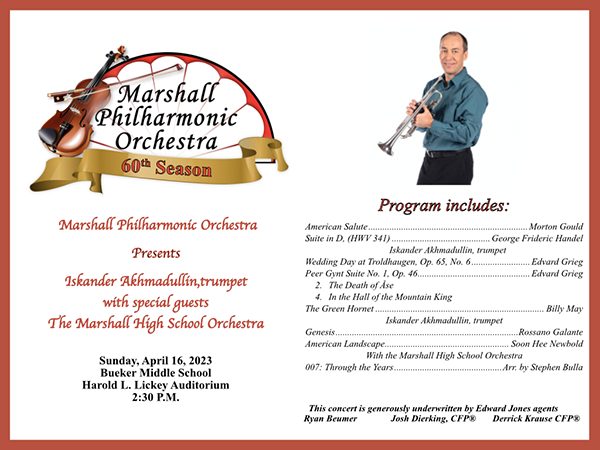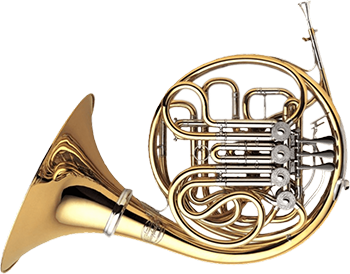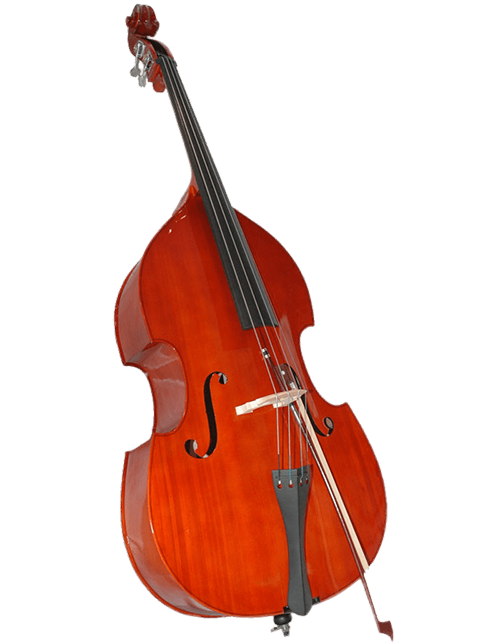 About Us
Currently, the 50-piece orchestra, under the direction of Kevin Lines, performs four concerts annually, each of which features a renowned guest soloist. In addition, the final concert of each season showcases the talents of advanced string students as they take to the stage to play alongside adult mentors on two selections.
Our Story
Read about the Marshall Philharmonic Orchestra History
The Marshall Philharmonic Orchestra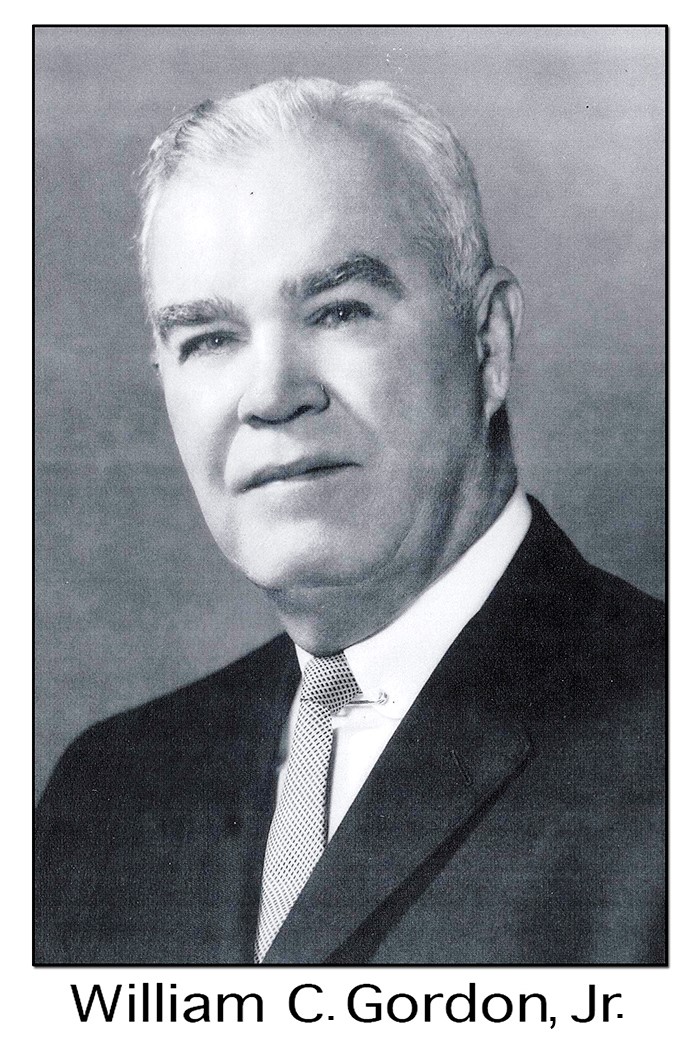 As the lights dim, a hush comes over the auditorium. The players complete their tuning and assume formal positions. The maestro emerges from behind the curtain, takes his stance on the podium and, with a flurry of his baton, the concert begins. The setting is not Boston, New York, or even St. Louis or Kansas City, but a small mid-western community called Marshall, Missouri, population 13,000. The Marshall Philharmonic Orchestra is beginning yet another concert. In the early 1960's Marshall native Catron Gordon, and his wife, Elaine, moved back to Marshall from Evanston, Illinois. While visiting with friends, Catron announced his intention of establishing a symphonic orchestra in Marshall. According to one of his friends, Catron's statement drew one of two reactions: silence or chuckles. No one thought that such a thing would ever happen in a town the size of Marshall. Catron was not dissuaded.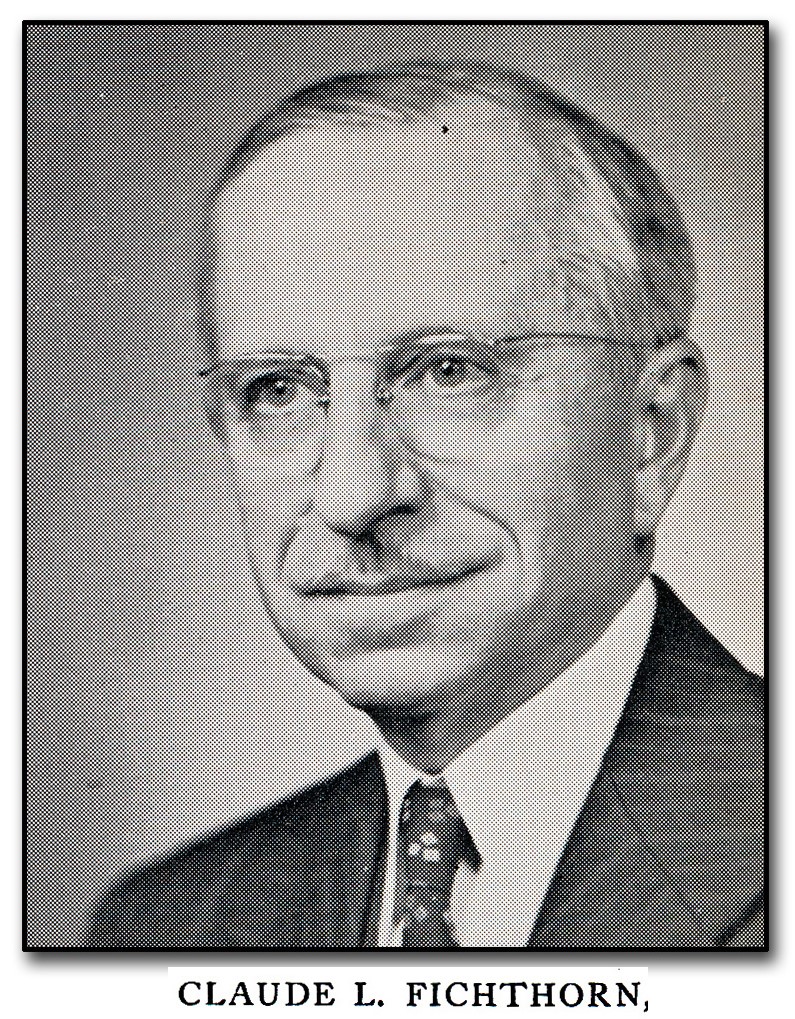 He proceeded to recruit players by encouraging local musicians to form small ensembles, which originally included a string quartet and a woodwind quintet. These groups were invited to practice at Catron's home on a regular basis and enjoyed the hospitality of the Gordon home. Persistent and tireless in his efforts to build an orchestra, Catron continued to enlist more players, as well as subscribers, eventually pulling together an ensemble of 32 musicians. Catron served as principal in the flute section. Missouri Valley College professor, Dr. Claude Fichthorn, agreed to serve as conductor, and the first season was launched, a dream come true.
The 32 piece orchestra practiced all year for its one and only concert that season. But there were two concerts the following year. Three members of the original 32 are still playing with the orchestra. As the orchestra grew, Catron was able to recruit additional flute players, but the orchestra needed an oboe, so Catron switched from flute to oboe, traveling to Kansas City for lessons. To fill other needs as they arose, Catron switched to English horn, and finally to bassoon. He learned to play a total of four instruments, an amazing accomplishment, particularly since he was not a young man at the time. Dr. Fichthorn resigned as conductor following the second season, due to health reasons, and Harold L. Lickey became the conductor.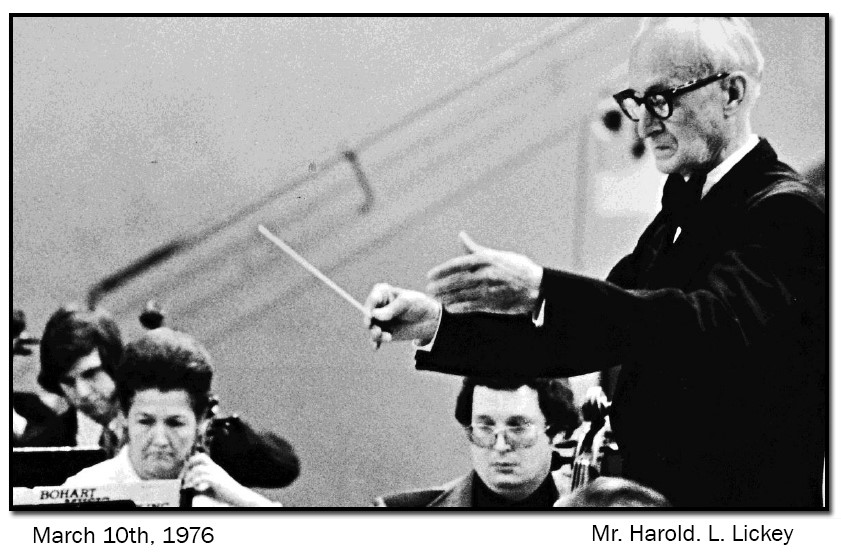 Just as Catron Gordon was the architect and founder of the orchestra, Harold Lickey was the cement that held it together. During his tenure as conductor and musical director, 25 years, the Marshall Philharmonic grew and flourished.
Mr. Lickey worked tirelessly to develop and promote the orchestra, enabling it to grow in size, esteem, and notoriety. The orchestra attracted wide publicity, both locally and nationally and became known as one of the smallest communities in America to support a symphony orchestra.
It was under Mr. Lickey's leadership that the orchestra gained national exposure on two separate television broadcasts. In 1984, the orchestra was featured on NBC's "American Almanac," and, four years later, on NBC's "Sunday Today."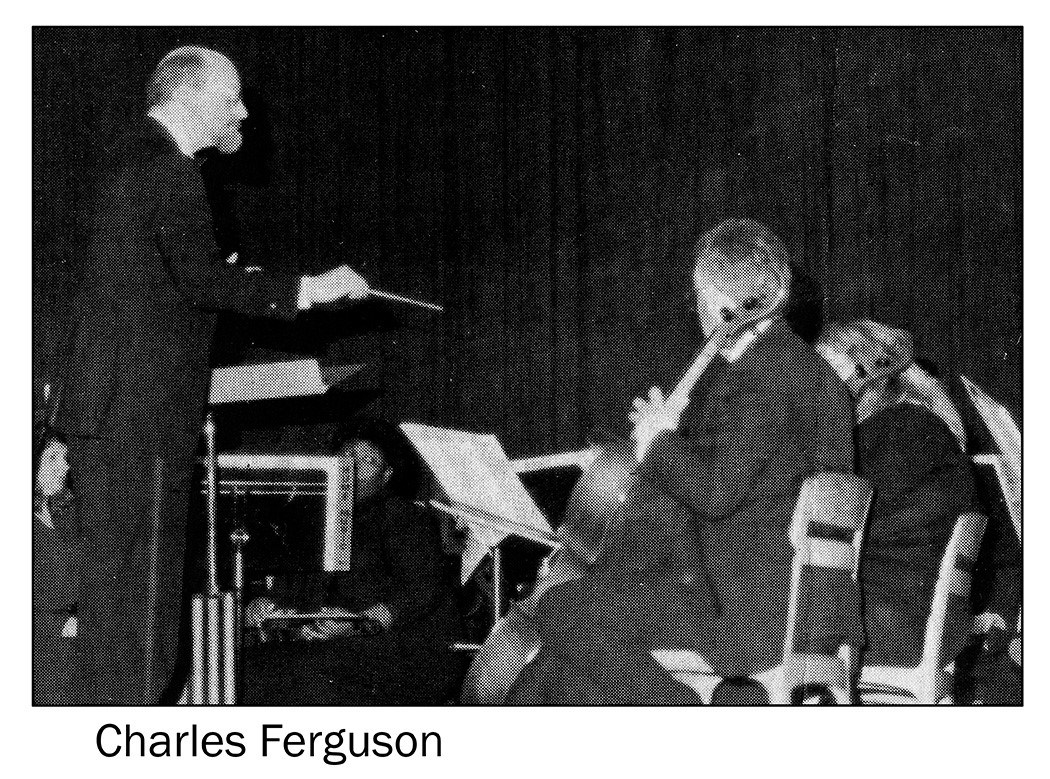 After Mr. Lickey's death in 1990, Marshall Public Schools orchestra director, Charles Ferguson, was named conductor. In 1997, the orchestra again gained the national spotlight when it was featured in an Associated Press article circulated in newspapers nationwide, spawning notes of congratulation from all over the country.
Headlines such as "Mad for music in Marshall," "Small-town symphony thrives in Missouri musical Mecca," and "A small town has room for symphony," give credence to Catron Gordon's dream. The orchestra also gained international acclaim in 2006 when it was the subject of a feature broadcast on Canadian Public Radio.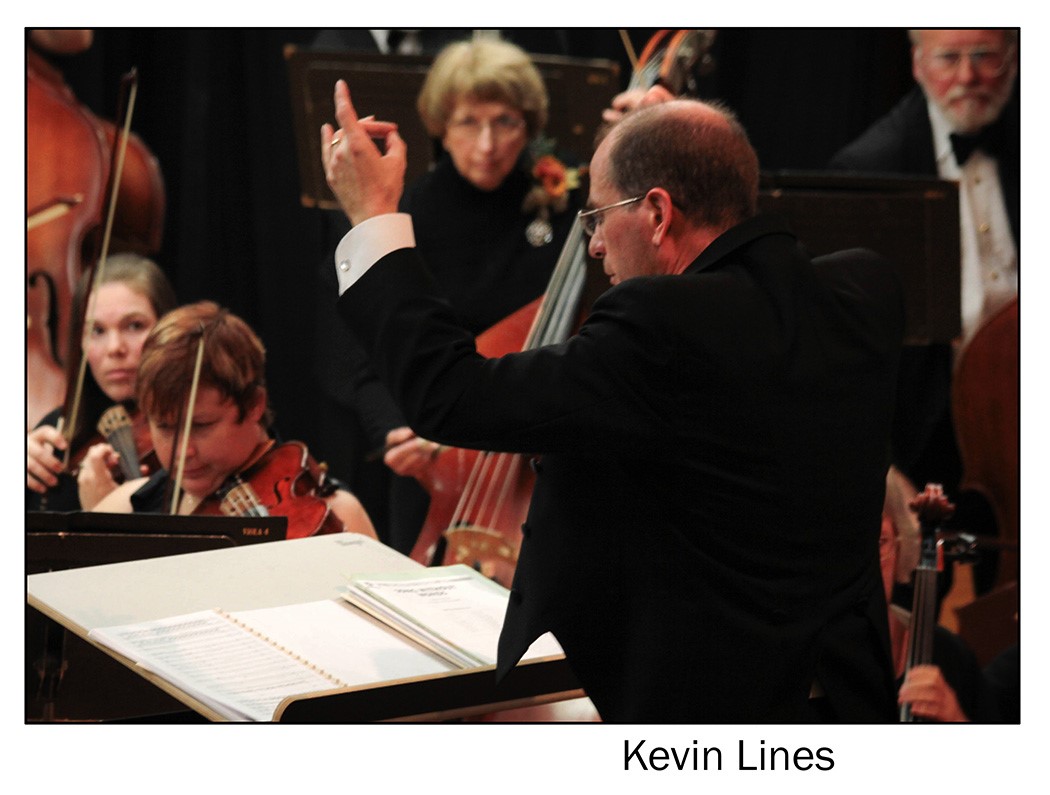 Following Charles Ferguson's retirement, Kevin Lines, Marshall Public Schools orchestra director, was chosen to conduct the orchestra.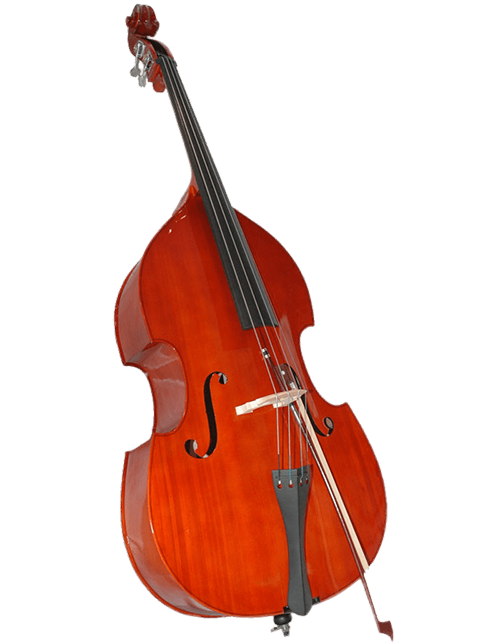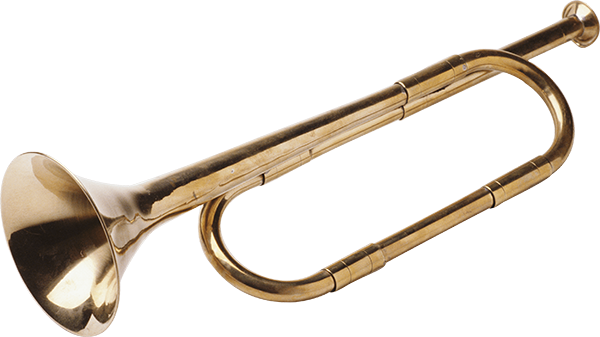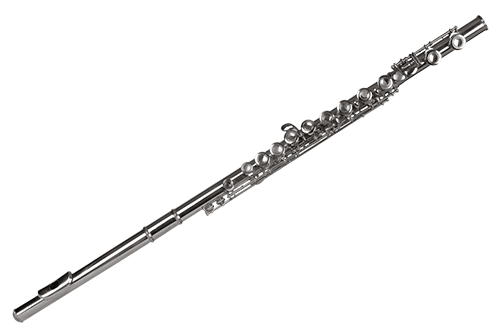 Our Director
Kevin Lines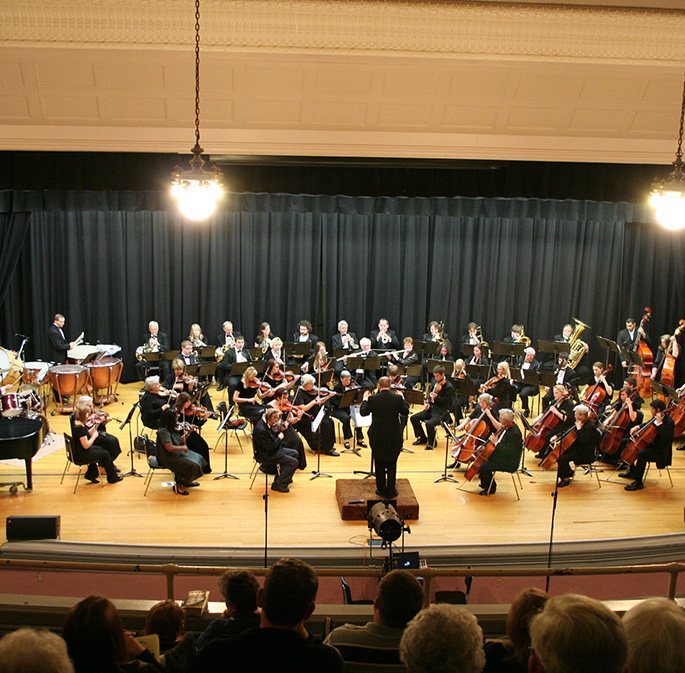 Marshall
Philharmonic Orchestra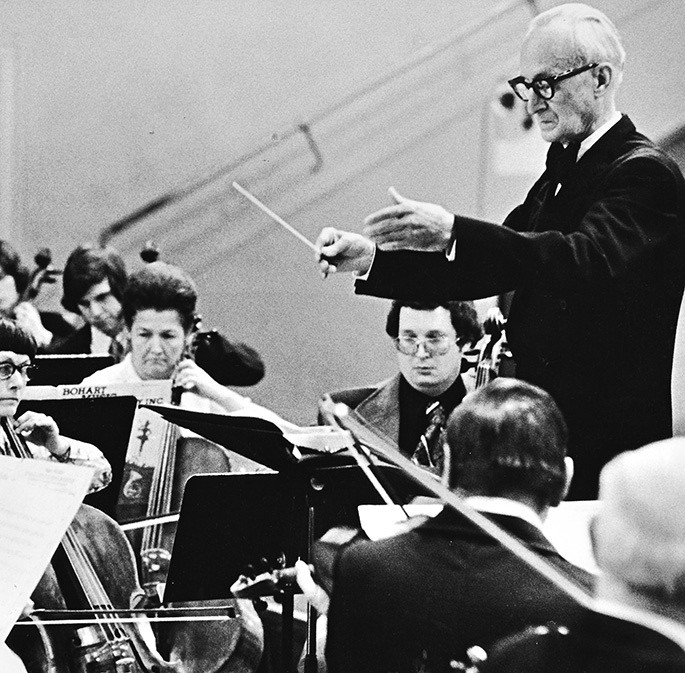 Harold Lickey
Philharmonic Orchestra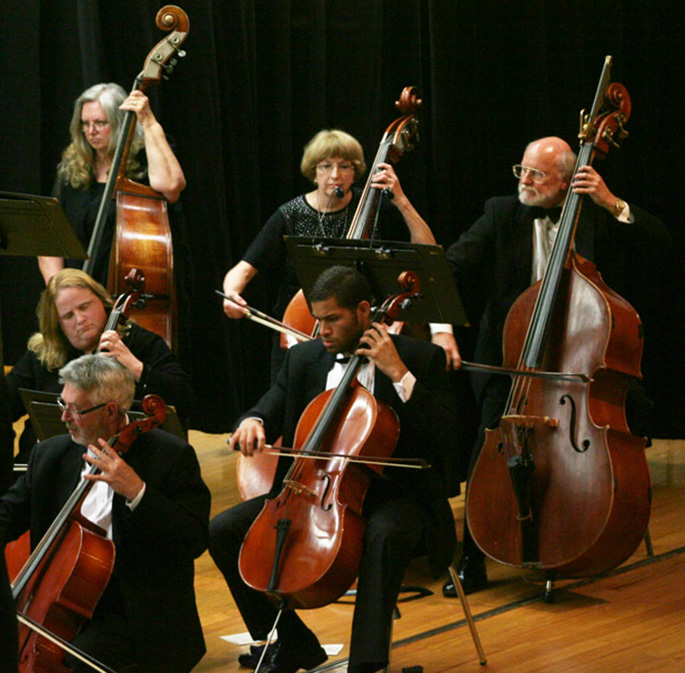 Marshall
Philharmonic Orchestra
Load More Photos